Car accidents are a global concern, and Egypt is no exception. The alarming rise in road accidents calls for innovative solutions that prioritize safety and minimize response time during emergencies. Introducing BlinkApp, the mobile application equipped with cutting-edge car crash detection features.

The Rising Concern of Road Accidents in Egypt
Recent accident statistics in Egypt have shed light on the urgent need for improved road safety measures. In the past years, there has been an 8.7 percent rise in road accident injuries, 15,881 children under the age of 15 were injured in road accidents, followed by 10,098 people under the age of 25. In addition, those under the age of 35 reported 7,717 injuries, while those 65 and older had the fewest injuries, at 1,833. These shocking numbers emphasize the importance of prompt emergency response and effective accident detection systems.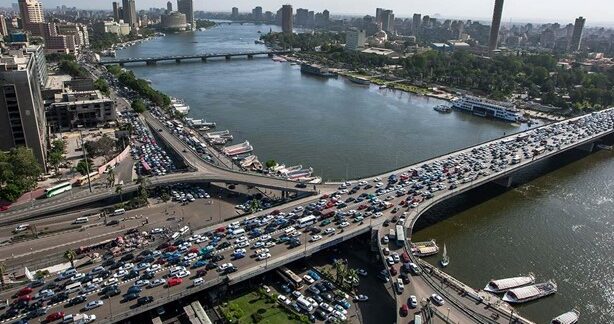 Unveiling BlinkApp's Car Crash Detection Features

BlinkApp's car crash detection feature is a game-changer in road safety, providing instant notifications and alerts in the event of an accident. With advanced sensors and algorithms, BlinkApp can accurately detect crash events in real-time. This proactive approach ensures that emergency services and contacts are immediately notified, expediting response times and potentially saving lives.
Benefits to Individuals

For individuals, BlinkApp's Car Crash Detection feature offers peace of mind. Whether commuting to work or embarking on a long road trip, knowing that BlinkApp has your back provides an extra layer of security. By automatically detecting accidents and alerting emergency contacts, it ensures that help arrives swiftly, minimizing the impact of potential injuries or property damage.
Advantages for Fleet Companies

Fleet companies in Egypt can greatly benefit from BlinkApp's Car Crash Detection feature. With a fleet of vehicles under their management, ensuring driver safety is of great importance. BlinkApp's real-time accident detection and notifications enable fleet managers to respond immediately to accidents, ensuring the well-being of their drivers and the protection of company assets. Swift incident management helps maintain operational continuity and prevents further disruptions.
Impact on Insurance Companies

Insurance companies in Egypt face significant challenges in accurately assessing and processing claims following road accidents. BlinkApp's Car Crash Detection feature provides them with real-time crash data, aiding in accurate claims assessment. This transparency helps insurance companies expedite the claims process, improving customer satisfaction and reducing fraudulent claims—a win-win situation for both insurers and policyholders.
Conclusion

The pressing issue of road safety requires innovative solutions. BlinkApp's Car Crash Detection feature is a game-changer in Egypt, empowering individuals, fleet companies, and insurance companies to enhance safety and streamline accident response. As recent statistics highlight the urgency of this matter, it's crucial that proactive measures are taken to minimize the impact of accidents. With BlinkApp, the power to protect lives and assets is just a click away.
Download #BlinkApp today and join the movement towards a safer, more efficient Egypt.
Follow our social media platforms for updates. Instagram, Linked'In and Facebook